Description
The Placements Coordinator forms part of the Student Success Team. Your primary mission is to ensure successful job outcomes for HyperionDev graduates by helping them get placed in tech jobs upon graduation. You will achieve this by sourcing open roles, creating a network of hiring partners, and building relationships with potential employers to facilitate placement of our bootcamp graduates.


In this role, you will be directly responsible for identifying, building relationships with and maintaining a network of hiring partners locally and internationally. With your experience in IT Recruitment and Account Management, you will be the expert in sourcing relevant opportunities that match our graduates' immediate plans.


To be successful in this role, you must be a self-driven, target-oriented individual. You must be highly creative, resourceful, and committed to ensure that our placement goals and metrics are met for our diverse group of graduates. You must possess excellent and verbal communication skills and should be able to present HyperionDev in meetings with potential hiring partners.


You will also provide career support to graduates to facilitate successful transition of all our graduates into tech careers. This will involve supporting graduates in applying for specific job openings, coaching and preparing students for interviews, and advising students through the job offer and negotiation process.


This position will allow you to directly contribute to the strengthening and recognition of the HyperionDev brand and company as a whole. You will promote the Hyperion Development Bootcamps to potential tech employers, so that our certifications become recognised as a reliable source of critical tech skills. Most importantly, you will create a lifelong positive impact for our graduates by helping them transform their lives and careers through education.


You will have major responsibilities within the Student Success team, working closely with the Head of Student Success in defining and implementing Career Guidance & Support strategies and processes as part of the students' bootcamp journey. You will also be working directly with HyperionDev Students as they near the end of their online bootcamps, so that you can guide them accordingly with their career progression.


We are looking for team members to join a company that is already recognised as one of the top education technology startups in Europe, Middle East and Africa. Our team consists of former Google and Amazon employees who have scaled products to hundreds of thousands of users, and we are looking for team members who are competitive, ambitious, and have track record of over-achieving and exceeding targets.

Responsibilities
Ensuring placements for HyperionDev graduates by building and maintaining B2B relationships with hiring partners who are able to offer placement opportunities to our graduates, both locally and internationally
Identifying potential employers within the tech space and networking with them for securing opportunities for our graduates
Finding and sourcing tech job opportunities on a regular basis for HyperionDev graduates, consistent with their needs, skills and future aspirations, for ensuring multiple job referrals for all our graduates
Managing HyperionDev's presence on online tech hiring platforms
Attending networking and tech events on behalf of CoGrammar and promoting the skills set of HyperionDev Bootcamp Graduates
Planning and facilitating regular career prep and job readiness modules for students
Planning and executing HyperionDev graduations events for Cape Town based grads at least once a quarter.
Reaching out to tech companies to fill out the interest form on our "Hire a Graduate" page.
Maintaining an updated database of all HyperionDev graduates' employment information post bootcamp
Acting as a Graduate Liaison, keeping in touch with and sharing alumni news & employment opportunities
Identifying potential Success Stories from employed graduates.
Sourcing out employer accolades about HyperionDev graduates
Assisting in getting student reviews on CourseReport, SwitchUp and Google
Requirements
Essential
At least 2 years' experience in IT/Technical Recruitment and/or at least 2 years of B2B sales experience
Comprehensive knowledge of best practices including job market trends, employer relations and recruitment methodologies
Familiarity with different domains of software development
Excellent interpersonal and communication skills
Strong follow-up, follow-through skills and attention to detail
Problem solving and positive attitude
Advantageous
Experience in Education technology advantageous
Passionate about technology and excited by start-ups
Enjoys coaching and helping people
Key Competencies
Excellent verbal and communication skills
Growth mindset and a problem solving attitude
High-performance and target-driven
Excellent planning and task/time management abilities
Integrity
Change Agility
Self-motivation
Business Awareness
Customer Orientation
Benefits
ABOUT COGRAMMAR
Learn more about careers at CoGrammar here: https://cogrammar.workable.com/
CoGrammar is recognised as one of the top education technology startups in Europe, Middle East, and Africa. Founded by ex Googlers and graduates of the University of Cambridge, CoGrammar was funded by Facebook and Google in 2017 - winning first prize in Facebook's Africa Innovation Challenge Award. CoGrammar works directly with Facebook's senior leadership - right up to Mark Zuckerberg himself - and through its headquarters in London is recognised as a leading edtech startup in the UK.
CoGrammar was founded with an ambition to scale human-led education in programming. We believe that machines can't match humans, and learning to code is best achieved by having a coding educator review your code on a day-by-day basis.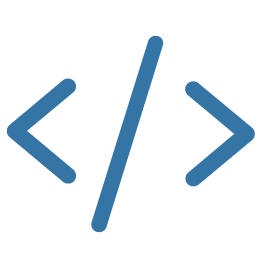 CoGrammar has built an online course platform that allows human code review to be scaled, applying this methodology to help thousands of students from over 30 countries learn how to code in a novel way.
We're proud to power this model using the top technical talent from Africa, and to work with the worlds leading tech firms to deliver the highest quality educational content in software development.
You'll join CoGrammar at a time when it is has just closed one of the largest seed edtech fundraises outside of the USA, fueling massive growth and new partnerships with the likes of Facebook and Google.
CULTURE
At CoGrammar we believe in the following:
"It always seems impossible until it is done", "Don't tell me how it can't be done, tell me how it can be done." - solutions over problems.
"It's best to do one thing really, really well." - we focus on affordable and effective online coding bootcamp education
"There is no passion to be found playing small" - think big, think scaleable, think international, and think x10 impact
"African ideas make the future clear" - great ideas can come out of Africa, don't believe you need to be in Silicon Valley
"A bias for action" - execution over complacency
"Eat your own food" - use the products you build, and be critical.
"Courage is what it takes to stand up and speak. Courage is also what it takes to sit down and listen." - we continuously improve with data from our users, students, clients and partners
BENEFITS & PERKS
Equity - you'll gain not just a generous commission and base salary, but direct ownership in the business.
Join the heart of tech in Africa and Europe - you'll work with the best of the best and rub shoulders with the world leaders in edtech
Team off sites - we've been to San Francisco, London and New York
The sharpest, motivated co-working - work with only the best who are at CoGrammar to redefine technical education
Weekly game night - Discworld, Chess, or poker - you choose
Life-changing work - solve real problems that make education accessible to those who need it most: you're allowed to brag about it