Description
We're looking for young, enthusiastic people (current university students or recent graduates) who feel strongly about improving the quality of coding education, and are committed towards their own growth as a developer.
Apply for this position here: www.cogrammar.com/apply

ABOUT US

CoGrammar is recognised as one of the top edtech startups in Europe, Middle East, and Africa. We are dedicated to closing the global tech skills gap and we achieve this by integrating human mentorship and expert code review into the world's leading tech education brands. CoGrammar has also built and scaled its own coding education product - HyperionDev - which supports learners from over 40 countries in changing into fulfilling tech careers. HyperionDev rebranded to CoGrammar in 2018.

In 2016 we won first prize in Facebook's Innovation Challenge, gaining financial backing from both Facebook and Google. We were originally launched from the University of Cambridge by Computer Science graduates and our senior leadership comprises of world-leading talent out of places such as Google, Amazon and Groupon.
ABOUT THE ROLE
We at CoGrammar run the most selective program in the world for identifying, training and employing high-potential individuals for the unique career path of being a code review expert.

Our code review experts, called CoGrammars, are essentially software development experts with a niche skill-set that is at the intersection of technical coding skills and mentorship abilities. They receive continuous professional development and coaching to help them specialise in particular software development tracks over time. They also receive opportunities to work with elite partners from around the world on the newest technology stacks, ensuring that they can learn from and work alongside the best in global tech.
As an Intern Code Reviewer / Coding Mentor at CoGrammar, you must be excited about technology and programming, and possess technical knowledge of at least one of Python, Java, C++, Javascript, or C#. You must have a passion for education, the tremendous opportunities it can create, and the transformative impact it has on learners. You must possess excellent verbal and written communication skills, willingness to learn, as well as patience, commitment and a positive attitude to be a good educator.

Apply for this position on www.cogrammar.com/apply.

RESPONSIBILITIES
As an Intern, you will receive substantial opportunities for your own professional development as a future programmer/educator. You will be paired with a Lead Mentor and receive on-the-job training as well as access to our proprietary, cutting-edge, industry relevant course material created in partnership with leading tech giants such as Google and Facebook. You will enhance your skills and move towards a specialisation in a Web Development (Javascript, Django, Mongo/React/Express/Node), Mobile Development (Android, Java), or Software Engineering (Computer Science, Data Science, Python, Java) track.

In this role, you will help students from across the world progress through their online coding programs. You will support these learners by solving their queries, guiding them on their course content and coding projects, and providing high quality review on students' code on a daily basis. Based on your work, you may receive opportunities to work on projects with our international partners, collaborating with people from diverse nations, cultures and backgrounds.
Your day-to-day responsibilities will include:
Reviewing code submitted by students and providing them comprehensive feedback within 12 hours in line with our specialist code review process;
Training on advanced level curriculum or a new technology stack working with one of our partners;
Providing rapid and high quality mentorship support to students via live chat, email, online tutorial sessions, and online 1:1 support calls;
Overseeing the progress, performance, and journey of your students on a monthly basis through one of our online coding bootcamp tracks (Web, Mobile, or Software Engineering);
Identifying and implementing new strategies for improving student completion rates and retention;
Reviewing and updating course content and teaching methods;
Assisting the Education Lead in new strategies for improving the pedagogical processes of our online coding bootcamps to improve student completion rates and retention;
Trading notes (and memes) on all things tech in our Slack group; and
(For Cape Town based interns) Working out of our Cape Town office at least 3 times a week, to work and collaborate with our full-time team.
Requirements
Essential
Studying towards or holding a university degree in Computer Science, Information Systems or another relevant discipline
Sound knowledge/experience in a core programming language such as Java, Python, C++ or C#
Excellent written and verbal communication skills
Fast, eager and motivated learner
Meticulous attention to detail.
A problem-solving attitude
An interest in teaching and a belief in the transformative impact of education
Start-up mentality and the desire to see CoGrammar succeed
Desirable
Teaching or tutoring experience
Experience working with online students or delivering remote support
Active involvement in local and international tech communities
Professional experience with Web Development, Android, or Data Science
Knowledge of Ruby, DevOps, MERN / MEAN stack.
Benefits
You'll gain career-defining experience working with us and our world-leading partners on projects and technologies that reach thousands. You'll be working in a role that not only allows you to make a direct impact on the lives of our students, but also helps you learn and grow as a professional developer.
Interning with CoGrammar is an unparalleled opportunity to join one of the top ed-tech startups in EMEA that is disrupting the way education is delivered in the developing and developed world. Experience working in a fast-moving tech startup environment with a truly unique culture. Work as part of an award-winning and dynamic team of experienced developers, product managers, software engineers, marketing and sales personnel, to see how it's done in 'the real world'.
One month of on-the-job training (getting trained by the Lead Mentor on CoGrammar's HyperionDev bootcamp content)
Certificate of Experience for the first month of internship training
Monthly stipend and performance-based incentives after the initial training period
Access to our proprietary, cutting-edge, industry-relevant content material on web, mobile and software development
Opportunity for further part-time / full-time employment.


MORE ABOUT COGRAMMAR
CoGrammar is recognised as one of the top education technology startups in Europe, Middle East, and Africa. Founded by ex- Googlers and graduates of the University of Cambridge, CoGrammar was funded by Facebook and Google in 2017 - winning first prize in Facebook's Africa Innovation Challenge Award. CoGrammar works directly with Facebook's senior leadership - right up to Mark Zuckerberg himself - and through its headquarters in London is recognised as a leading edtech startup in the UK.
CoGrammar was founded with an ambition to scale human-led education in programming. We believe that machines can't match humans, and learning to code is best achieved by having a coding educator review your code on a day-by-day basis.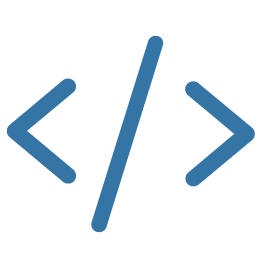 CoGrammar has built an online course platform that allows human code review to be scaled, applying this methodology to help thousands of students from over 40 countries learn how to code in a novel way.
We're proud to power this model using the top technical talent from Africa, and to work with the world's leading tech firms to deliver the highest quality educational content in software development.
OUR VALUES
We're a people-first company with a purpose that underlines everything we do. We're obsessed with the potential in people and challenge them to do their best work. We embrace a culture of growth and learning to deliver on our vision and ours is a relentless quest for improvement.
CULTURE
At CoGrammar we believe in the following:
"It always seems impossible until it is done", "Don't tell me how it can't be done, tell me how it can be done." - solutions over problems.
"It's best to do one thing really, really well." - we focus on affordable and effective online coding bootcamp education
"There is no passion to be found playing small" - think big, think scaleable, think international, and think x10 impact
"African ideas make the future clear" - great ideas can come out of Africa, don't believe you need to be in Silicon Valley
"A bias for action" - execution over complacency
"Eat your own food" - use the products you build, and be critical.
"Courage is what it takes to stand up and speak. Courage is also what it takes to sit down and listen." - we continuously improve with data from our users, students, clients and partners4