Programming Lecturer (CPT/JHB)
Description
ABOUT US

CoGrammar is recognised as one of the top education technology (ed-tech) companies in Europe, Middle East, and Africa. We are dedicated to closing the global tech skills gap and we achieve this by integrating tech education with human mentorship and expert code review.
In 2016 we won first prize in Facebook's Innovation Challenge, gaining financial backing from both Facebook and Google. We were originally launched from the University of Cambridge by Computer Science graduates and our senior leadership comprises of world-leading talent out of places such as Google, Amazon, Groupon, Yoco and PwC.

CoGrammar has also built and scaled its own coding education brand - HyperionDev - which supports learners from over 40 countries in changing into fulfilling tech careers.

We have recently set up on-site physical campuses in Cape Town and Johannesburg and are looking for inspiring, motivated, dynamic educators to lead the delivery of 3-month and 6-month face-to-face coding courses.
ABOUT THE ROLE
Our experts have a niche skill-set that is at the intersection of technical coding skills and teaching / mentorship abilities.
To work in this role, you must be excited at the prospect of helping the world write better code.

You must be passionate not just about coding or technology, but also about introducing new learners to the power and potential of programming. You must feel strongly about improving the quality of coding education, and be highly motivated to see your students succeed, knowing that your work is creating real impact on the lives of your students. (As per our 2018 graduate report, 95% of our graduates are able to reach their career outcomes in the tech sector within 5 months of graduating.)
Coding is one of the hardest skills to master and you will be part of building and growing the first on-site HyperionDev Coding Campus to equalise the tech skills gap in South Africa.
Patience, extremely strong verbal and written communication skills, and strong technical knowledge of Java, Python (preferable but not necessary), and HTML/CSS/JavaScript are essential prerequisites for this role. You must have a proven track record in helping students learn how to code, be it as a peer mentor, school teacher, university lecturer, or online tutor.
Apart from teaching students code at our physical campus, you will also get a chance to work with leading coding education providers from around the world to provide expert code review to international students and tech teams. This includes feedback on code quality, structure, efficiency, and conformity to conventions - a much deeper level of review than simply marking the submitted code as 'right' or 'wrong'.

Our coding educators progress along a structured growth pathway and receive continuous professional development opportunities to help them specialise in particular software development tracks over time. They also receive opportunities to work with elite partners from around the world on the newest technology stacks, ensuring that they can learn from and work alongside the best in global tech.
RESPONSIBILITIES
As a Coding Educator at CoGrammar, you not only fill out one of the most key roles in our organisation, you define what we are.

In this role, you will be leading the delivery of face-to-face coding education at our physical campus in Johannesburg or Cape Town. You will support our learners by guiding them on their course content and coding projects, holding group lectures, helping solve student queries, and giving quality feedback on students' code on a daily basis.
You will be part of a team building the most affordable on-site code-learning experience to remove existing barriers to accessing coding education, and teaching these skills to people from diverse cultures and backgrounds.
In this role, a typical day would include some or all of the following:
Delivering the HyperionDev course content in the form of lectures and tutorial sessions;
Developing lecture content, mini-lessons, presentations on a weekly basis as per a structured learning path and in response to student needs;
Reviewing code solutions submitted by students and providing them comprehensive feedback in line with our specialist code review process;
Overseeing the progress, performance, and journey of your students on a monthly basis all the way to graduation (within 3 months or 6 months of enrolment, depending on the cohort);
Providing high quality guidance and support to students via face-to-face sessions as well as through chat, emails, online tutorial sessions, and 1:1 calls;

Identifying and implementing new strategies for improving student completion, retention and graduation rates;
Reviewing and updating course content and teaching methods; and
Assisting the Education Lead in new strategies for improving the pedagogical processes of our coding bootcamps to improve student completion rates and retention.
Requirements
Essential
Holding a degree or diploma in Computer Science, Information Systems, Information Technology, Computer Science Education, or a related field
1+ years of teaching web development or a core programming language such as Java or Python
Excellent written and verbal communication skills
A problem-solving and positive attitude
Functions well independently
Fast learner, meticulous attention to detail.
Ability to craft, collate and maintain student data for informing pedagogical processes
Start-up mentality and the desire to see CoGrammar succeed
An interest in education, particularly coding and tech education.
Preferable
1+ years of teaching or tutoring experience
Experience designing and developing interactive learning experiences
Active involvement in local and international tech communities
Professional experience in Android, Data Science, or Web Development
Knowledge of Ruby, DevOps, MERN / MEAN stack.
Benefits
Incentives: Performance-based incentives on top of an attractive remuneration package.
Equity: You'll gain not just a generous commission and base salary, but direct ownership in the business.
Join the heart of tech in Africa and Europe: You'll work with the best of the best and rub shoulders with the world leaders in edtech
Team off sites: We've been to San Francisco, London and New York :)
The sharpest, motivated co-working: Work with only the best who are at CoGrammar to redefine technical education
Life-changing work: Solve real problems that make education accessible to those who need it most: you're allowed to brag about it.



MORE ABOUT COGRAMMAR
CoGrammar is recognised as one of the top education technology startups in Europe, Middle East, and Africa. Founded by ex- Googlers and graduates of the University of Cambridge, CoGrammar was funded by Facebook and Google in 2017 - winning first prize in Facebook's Africa Innovation Challenge Award. CoGrammar works directly with Facebook's senior leadership - right up to Mark Zuckerberg himself - and through its headquarters in London is recognised as a leading edtech startup in the UK.
CoGrammar was founded with an ambition to scale human-led education in programming. We believe that machines can't match humans, and learning to code is best achieved by having a coding educator review your code on a day-by-day basis.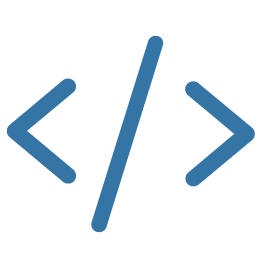 CoGrammar has built an online course platform that allows human code review to be scaled, applying this methodology to help thousands of students from over 40 countries learn how to code in a novel way.
We're proud to power this model using the top technical talent from Africa, and to work with the world's leading tech firms to deliver the highest quality educational content in software development.
OUR VALUES
We're a people-first company with a purpose that underlines everything we do. We're obsessed with the potential in people and challenge them to do their best work. We embrace a culture of growth and learning to deliver on our vision and ours is a relentless quest for improvement.